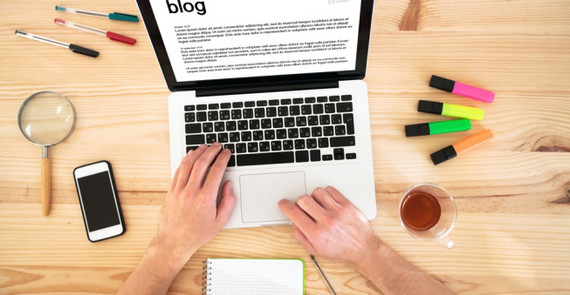 Blogs are the most popular social media in the world. Almost all the content of Google is covered by blogs. Nowadays blog writing has been the daily lifestyle from most of the people, even it becomes such a proper-aiming media to campaign and promoting social movement, politic, and community in various sectors like business, educative informative, and many others.
The blog was introduced in Indonesia by Enda Nasution that is also well known as Indonesia Blogger Founding Father. Enda is the first blogger in Indonesia and introducing it to Indonesia citizens through his writing entitled "What is Blog" in 2001.
Now with various blogs available on the internet, automatically the competition to win netizen attention is getting tight. How to make such a creative and interesting blog making; look on these 8 tips to the end.
Tips for Creative and Interesting Blog Writing
Consider its visual appearance, easy to look, easy to read, please do not place so many widgets and just put a proper amount of decoration.
Choose an interesting font combination that makes people enjoy to read your creative writing and encouraging them to keep opening the next articles.
Pay more attention to your blog background, try to make it remain neutral, not making the reader get eyesore by choosing white, or grey.
Write based on your character. It depicts our unique side. We do not have to force ourselves to imitate someone else. Originality matters.
Write in simple and easy to be understood style and make your paragraph short.
Tuck some creative pictures and illustrations that in correlation with tour writing.
Make an interesting title. A common content will be interesting content if we are able to cover it with such an interesting title that encouraging people to read it.
Make a brand for your reader suitable with your knowledge capability.
Still confused on where to start? Do not worry, just try it and gain more information and references from various sources. Hope that it can help you.
Read also: https://gadgetboyz.net/internet/game-of-thrones-pirated-55-mill-times/